Babylon Toolbar is an adware program that has changed your browser home page,default search engine and is causing browsing redirects.Apart from this changes, Babylon has added a useless toolbar on your browser and whenever your are doing a search,it will display on top their own ads.The Babylon Toolbar got on your computer after you have installed another program that had bundled in their installer the Babylon Toolbar.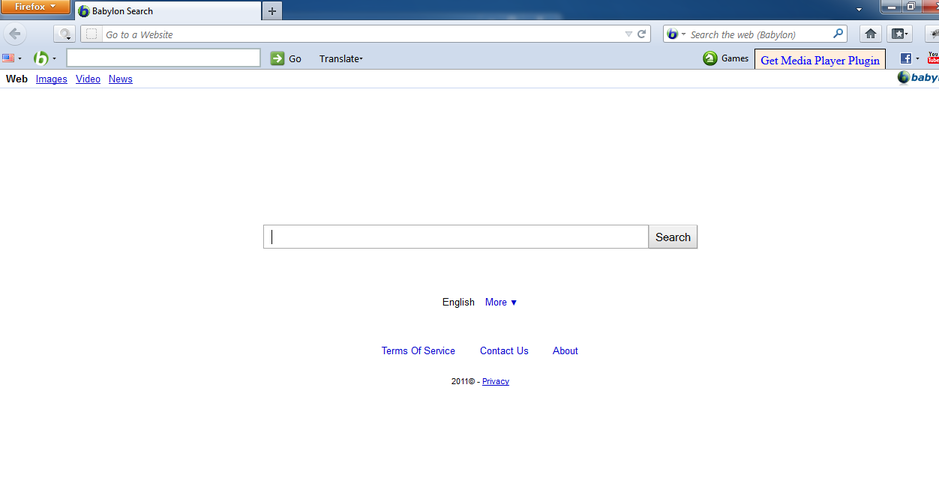 You should always pay attention when installing software because often, a software installer includes optional installs, such as this Babylon Toolbar. Be very careful what you agree to install. Always opt for the custom installation and deselect anything that is not familiar, especially optional software that you never wanted to download and install in the first place. It goes without saying that you should not install software that you don't trust.
Removal Instructions for Babylon Toolbar
STEP 1 : Uninstall Babylon Toolbar from your computer
Uninstall Babylon and Babylon toolbar for IE from your computer
To uninstall Babylon Toolbar program from your computer, click the Start button, then select Control Panel, and if you are using Windows Vista, Windows 7 and Windows 8 ,click on Uninstall a program. (Add or Remove Programs for Windows XP)
In the Add or remove programs list search for Babylon program,then double click on it to uninstall it.

The Babylon uninstaller will start and you'll see a prompt, like the one below from which you will need to select 'Uninstall'.

After the Babylon uninstall process has been complete , in the Add or remove programs list search for Babylon toolbar on IE and, then double click on it to uninstall it.

---
STEP 2 : Remove the Babylon Toolbar residual damage from your browser
Babylon has installed several browser extensions, changed your homepage and default search engine, so we will need to revert these changes.
Remove Babylon Toolbar from Internet Explorer
Remove Babylon Toolbar add-ons from Internet Explorer.
Open Internet Explorer,then click on the gear icon (Tools for Windows XP users) at the top (far right) and then select Manage add-ons.

From the Toolbars and Extensions tab, select Babylon, Babylon Speller and Proofreading, Babylon Translate Activation and click Disable on each of them.

Set Internet Explorer default search engine from search.babylon.com to Bing.
To change your default search engine, click on the gear icon , select Manage Add-ons, and then, under Add-on Types, click Search Providers.

Change your Internet Explorer homepage from search.babylon.com to its default
To change your homepage, click on the gear icon , select Internet Explore options, and in the General tab,under the Home page section, click on Use default to restore Internet Explorer default home page.

Remove Babylon Toolbar from Mozilla Firefox
Remove Babylon Toolbar extension from Internet Explorer.
At the top of the Firefox window, click the orange Firefox button, then select Add-ons.

Select the Extensions tab, then remove Babylon, Babylon Speller and Proofreading and Babylon Translate Activation extensions from Mozilla Firefox.

Reset your default serch engine and home page from search.babylon.com to their default.
To reset your search engine and homepage to their default, we will be using the SearchReset extension.This add-on is very simple: on installation, it backs up and then resets your search preferences and home page to their default values, and then uninstalls itself. This affects the search bar, URL bar searches, and the home page.
You can download SearchReset from the below link, and then we will just need to install it to revert Firefox to its default settings.
SEARCHRESET DOWNLOAD LINK (This link will open another web page from where you can download the SearchReset Firefox extension)